Fundraising with Flowers: Join Us for Daffodil Days to Benefit Wichita's Littlest Heroes. Order Now & Pick Up March 22-25!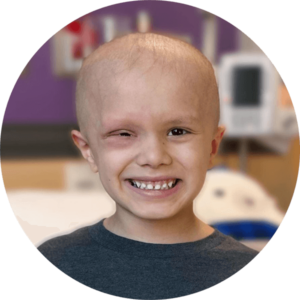 Buy a Daffodil, Give Hope to Kids with Life-Threatening Illnesses
Wichita's Littlest Heroes is a nonprofit that helps 578 children battling cancer & other life-threatening illnesses in the Wichita area yearly. They provide over 20 free fun family events for Heroes to make new friends like them, over $80,000 in financial assistance, art therapy & more. 100% of proceeds from daffodil and photography sales during Daffodil Days will benefit our littlest heroes like Vincent.
Here's How You Can Help Us Reach Our Goal of $4,000!
Pick your own daffodils at Bramble's Edge Farm (March 22-24 from 10 AM to 5 PM): $4 per stem or $40 per bouquet of 10
Purchase online with our form & pick up in person at one of our three pickup locations (see details below)
Schedule a photoshoot with your photographer in the Bramble's Edge daffodil meadow: $30 for a 30-minute slot
Pickup Locations & Times
MARCH 22-24
Bramble's Edge Farm: 18176 SW Meadowlark Road Rose Hill, KS 67133

March 22-24 – 10 AM to 5 PM

Flowers By Rikki: 1031 N Andover Road Andover, KS 67002

March 22 – 9 AM to 5 PM
March 23 – 1:30 to 5 PM
March 24 – 9 AM to 5 PM
MARCH 25
Chicken N Pickle: 1240 N Greenwich Road Wichita, KS 67206
Sponsors
Thank you to our generous sponsors:
Bring a Photographer for a Daffodil Days Photoshoot!