Meet Your Local Farmer!
Robert started Bramble's Edge in 2018 with just a few chicks and a small crop of vegetables which soon expanded and have grown each year since opening.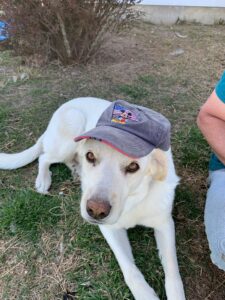 A KU graduate,  Robert is a retired Air Force Colonel with 26 years of service and uses farming as therapy.
In addition to our market, fields for photoshoots, and CSA produce delivery service, we have our "fur babies" including our chicken tenderer, Nan (a Great Pyrenees/Lab mix) and Kelsey, the kitty queen of the farmhouse. They watch over our flock of chickens as we also sell eggs to eat, fertilized eggs, and chicks of all ages.